Michael holds a business degree with an emphasis in marketing and has lived in Southern California since childho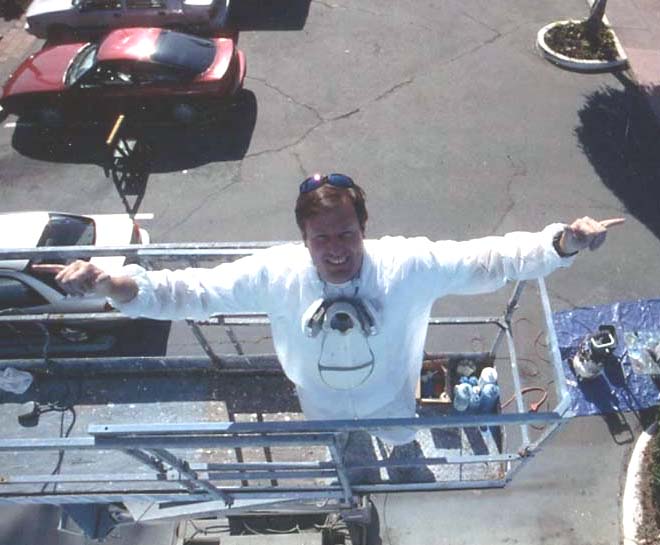 od. His artistic influences originate from living in Europe when he was younger for several years, a love for the Ocean, a childhood ambition to become an Astronaut, and an deep interest in Abstract and Surreal Art.

Michael shaped and glassed his own surfboards to earn extra money while going to Jr. College. A friend lent him an Airbrush to try the airbrush on his surfboards and he hasn't put one down yet.
Michael first displayed his art in public in 1990 at the first annual Coast Airbrush Party, Anaheim, CA. He then juried into his first Art Festival ever in 1993 at the world renowned Art-A-Fair Festival in Laguna Beach, CA where he also served as a board member for four years.
2010 Michael finds himself and his art in the world renowned Sawdust Festival and is having a
blast working with other talented and skilled artisans.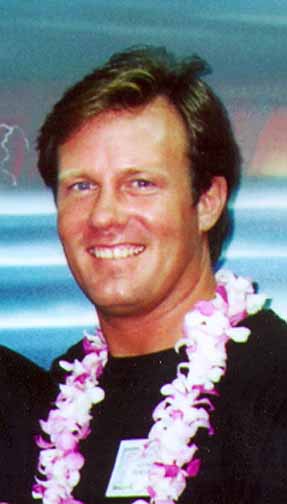 Michael's artistic interests are varied and his newest artistic exploration is a discovery that he could play music. Michael has in the past 6 years been in mulitple bands and produced multiple music CD's!!!....you can see & learn more in the music section

Michael's artwork appears in print, magazine and videos all over the world. You can see and read more in his articles section.

Michael has taught or is currently teaching his airbrush classes privately and publicly at:
San Clemente Art Supply - San Clemente, CA.
Golden West College-Hunt. Bch, CA.
Learning Tree University-Irvine, CA.
Lyons Art Supply - Long Beach, CA (closed)
Sawdust Festival - Laguna Beach, CA

Brindley has participated in these art shows:
Sawdust Festival, Laguna Beach (displaying summer 2010)
Festival of Whales, Dana Point
Art A Fair Festival, Laguna Beach
Coast Airbrush Party, Anaheim
Catalina Island Art Show
Huntington Beach Pier
San Clemente Art Association
Find out much more in his articles section